Steven Kleinrock, AIA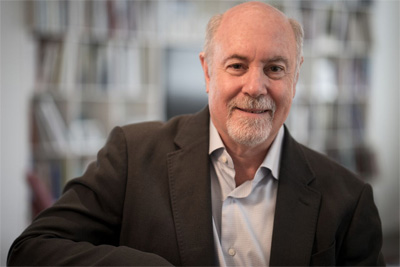 Steve Kleinrock has been designing transformative and award-winning buildings on campuses in the US and abroad for more than 30 years. An imaginative planner, designer and artist, Steve believes in the power of architecture to inspire and have a positive impact on the way that people engage each other. He considers each project an opportunity to design places that support meaningful dialogue, learning, research and spontaneity (embracing the unexpected)— the powerful forces that drive creativity and innovation. Throughout his career, Steve has looked beyond a project's immediate site boundaries to create meaningful architecture that respects and engages the larger social, environmental, and cultural context of each individual project.
Steve thoroughly researches both mission and context while bringing his insightful perspective to each project. His work is influenced by his rich experience and expertise in many building types and by his talents as a visual artist and woodworker.
Steve provides the overall design vision for all of KSA's work, leading each project from concept to completion. He values the opportunity to create compelling public spaces and responsive, functional buildings. Prior to founding KSA, Steve served as design principal and creative director with EYP Architecture & Engineering, where he was also a member of the board of directors. He holds a Master of Architecture and a Bachelor of Fine Arts from the University of New Mexico.